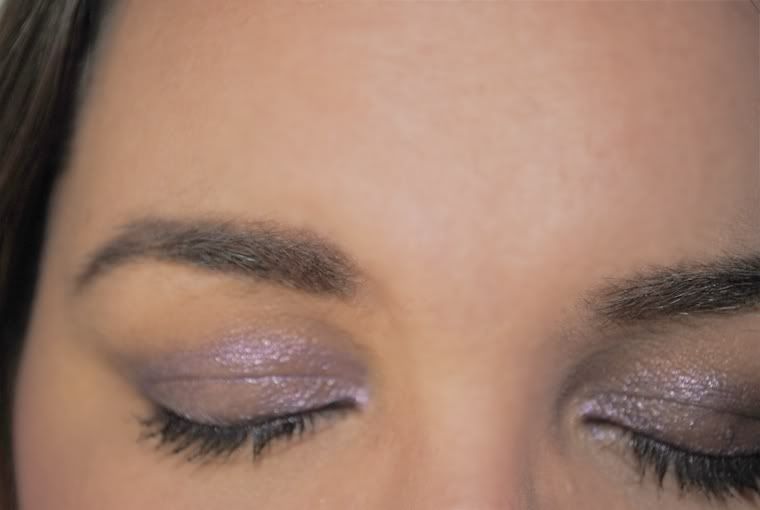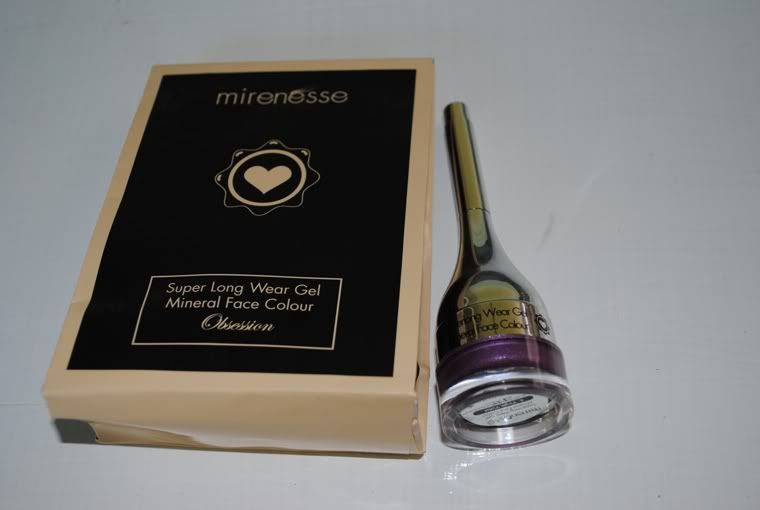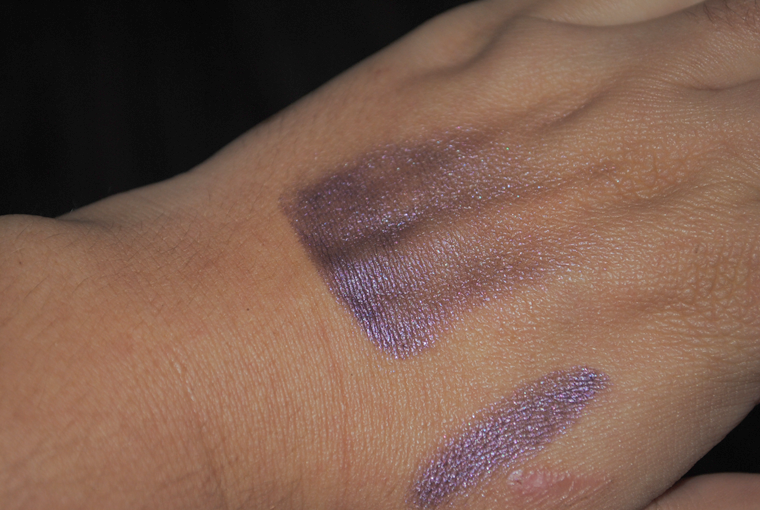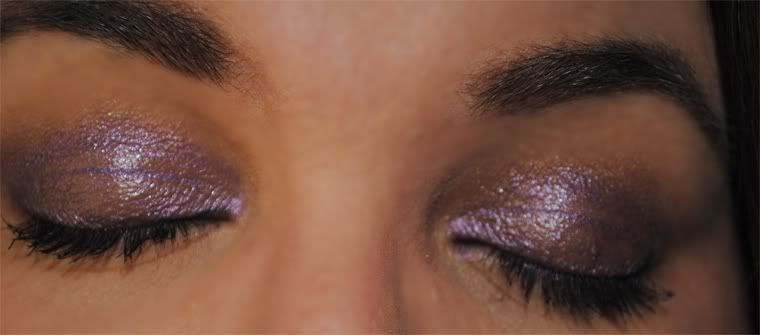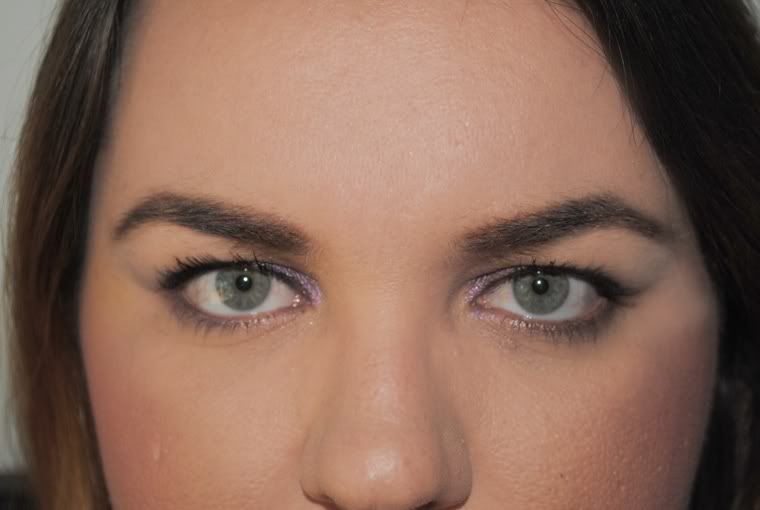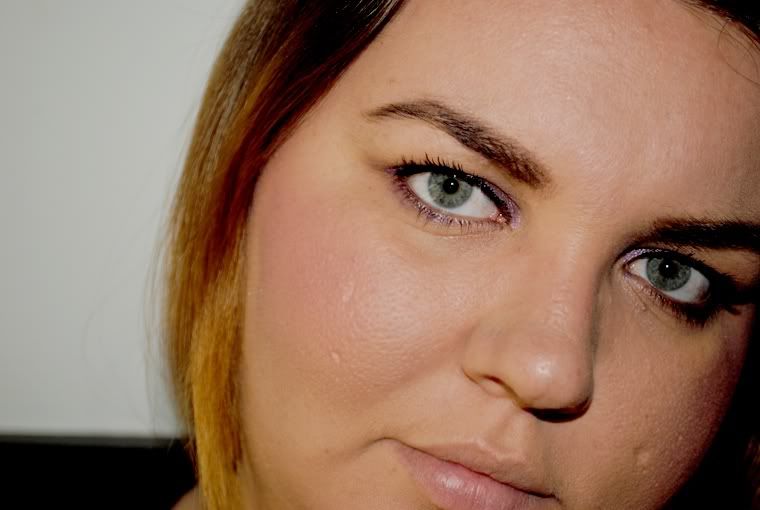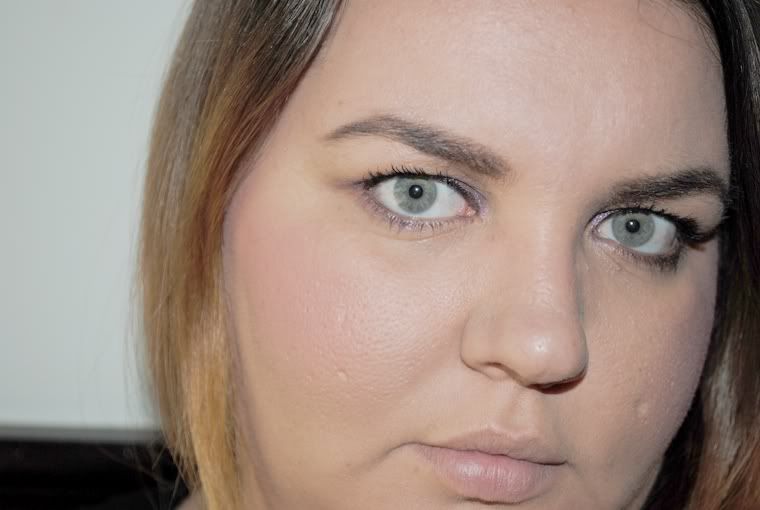 Have you ever visited
thebeautydepartment.com?
I love their snappy little articles. I had a serendipitous moment last week whilst reading t
his about purple eye shadow
when a parcel arrived at my door. It was my freebie from Australian makeup label Mirenesse, and low and behold, it fit perfectly with what I was reading. I was lucky enough to score a free full-size
Superlong Wear Gel Mineral Face Colour in Virgin Violet
(Seriously long name there Mirenesse- it is a mouthful!) It was part of a promotion with Glossy Box in February and it finally arrived.
The product retails at $39.95, which I thought was a bit steep for a gel eye shadow. When I first used it, however, I immediately thought 'wow is this what forty dollar eye shadow is like? I am never buying cheap crap again'. The colour is kind of brilliant and full of shimmer (not glitter) but the texture is the real winner here. It goes on so smoothly. It is a bit spongy, very silky and so easy to apply. A small amount of product can be blended out to a sheer purple haze, or you can build up the layers for a super bright violet. The products name implies it is a long wearing product, and it is hard to budge once applied, but it is definitely not crease proof on my oily skin. If I had a decent eye primer to wear under this it might be better, but without one it creases a lot. I still love it though.
I should really mention the packaging, because it is unusual. The lid comes with a little brush tucked away in the top that you can pull out re attach so that the lid is essentially the brush, and it is kinda nifty. The brush is small but soft and applies the colour well.
I am itching to try this in other colours (there are about a bazilion of them) but for now I will have to make do with this pretty purple.
xx Samantha Alice