I don't know
about you, but something happens to my life when my space is messy and unorganised. I just don't cope at all. Maybe this is why my ideal shopping trip is to the organisation section of Ikea or Howard's Storage World. If there is something to make my life easier I want ten of them and I want someone to come into my house and sort it for me. Some people daydream about holidays, I daydream about modular wall units and filing systems. I know, I know, I am disturbed.
The thing
is though, that being sans job means that I can't buy all these amazing life saving receptacles for all my crap. I have to make do with what I can beg and borrow and sometimes sew. The brilliant thing about making things yourself is that you never have to make do with someone else's idea of perfection. I have control issues so if you are the same, doing it yourself is the way to go.
I spent
six weeks in the desert away from my house so now that I am back a lot of my time has been going into reorganising myself. Today it was my piles of cosmetics that copped the cull. I obviously need counselling for my mascara and eyeliner hoarding habit. I laid all my makeup and skin care out on my bed then stood back in shock and awe. Did I really need that much?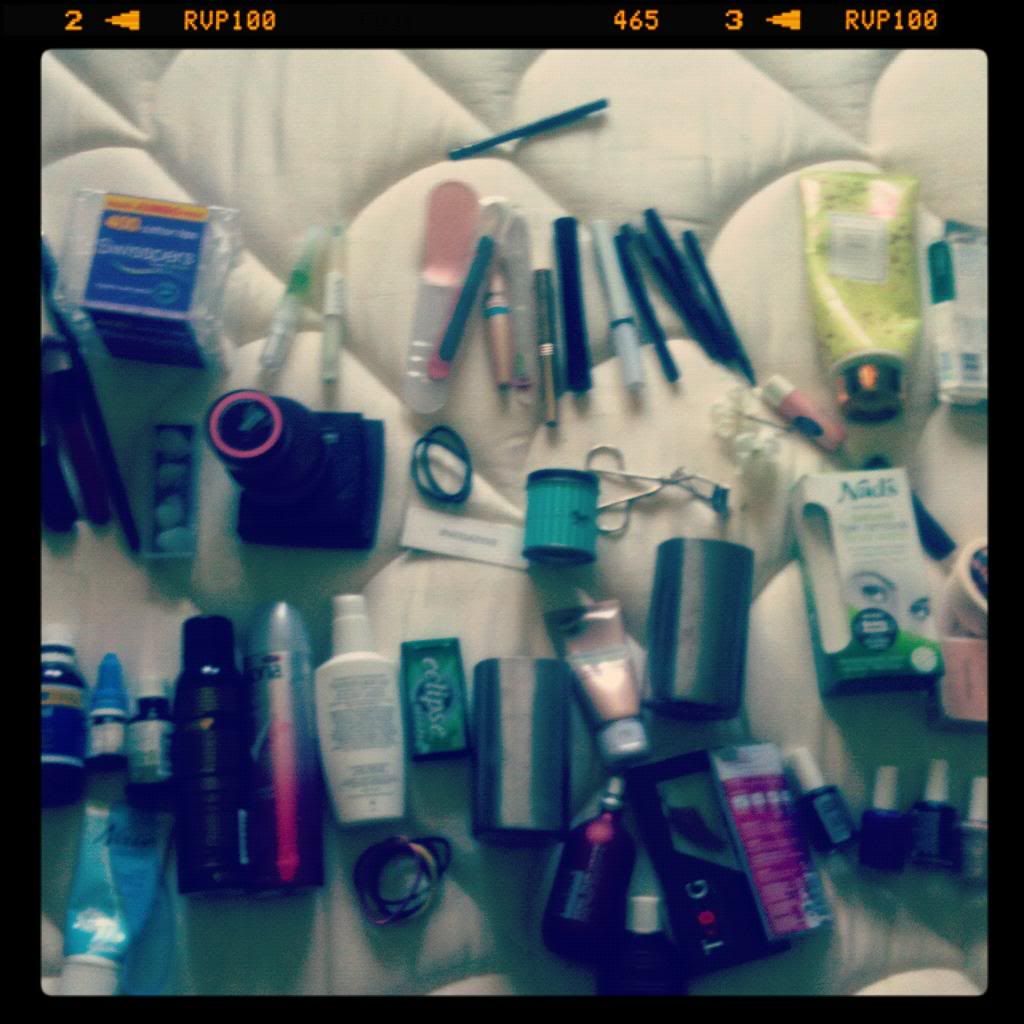 I couldn't
quite bring myself to chuck important things like fake eyelashes (obviously vital to my life) but I binned anything that I hadn't used in a long time or that was so old it was unrecognisable. Left with what I thought was a fairly reasonable stash, I needed to get it up and off my shelves where it just makes mess and gets dusty.
In come
my sewing skills, some scrap fabric and a little inventive thinking. Turns out all it takes to organise ones life is a sewing machine and half an hour. I turned that mess into this: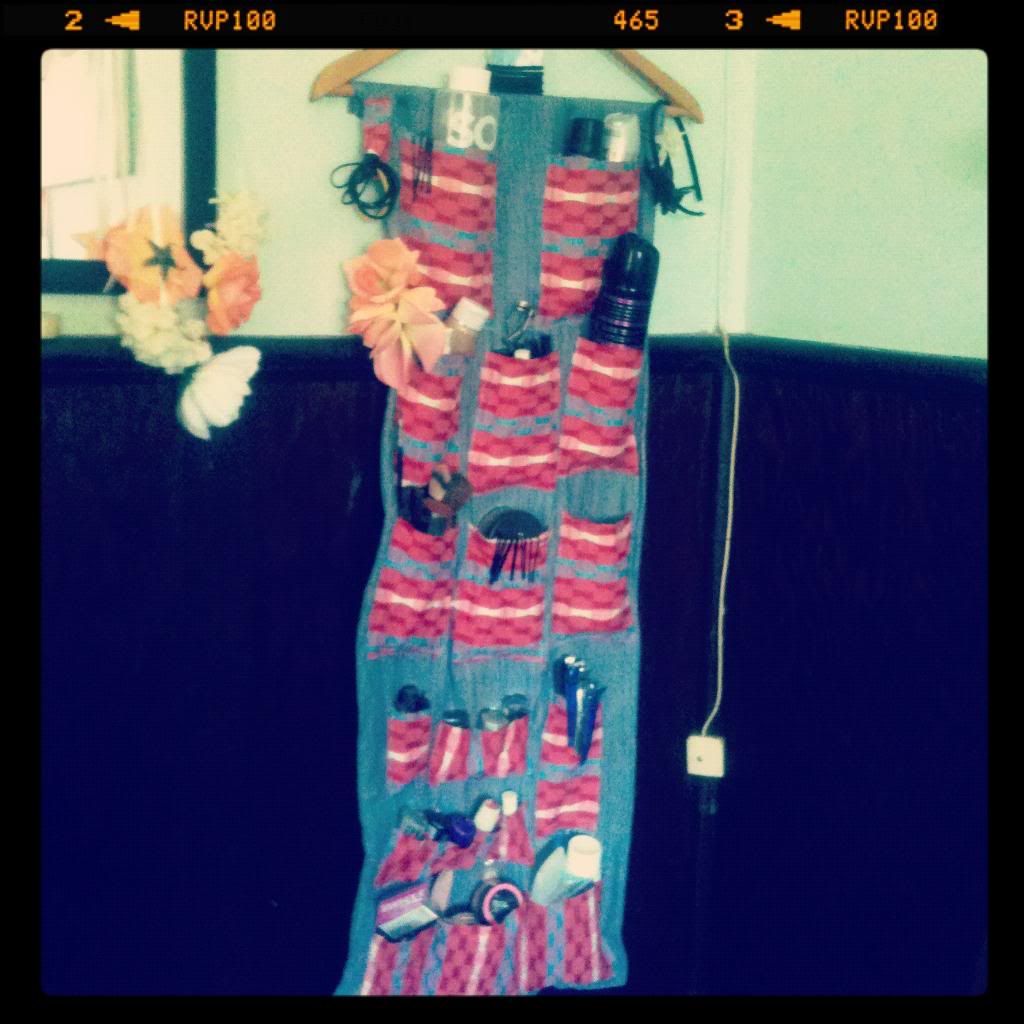 All I did
was sew two pieces of strong fabric together (I used a lovely slubbed silk), added pockets to suit my needs then pinned it over the bottom of a lovely wooden hanger. Voila'!
If you try it out at home I would love to see pics of your efforts and if you happen to have an organisation trick you think is awesome share in the comments for your chance to
win
a vintage sewing kit.
Until next time, adieu x