So technically
christmas is more than 12 days away but you if you want to try any of my fan-dangled do it yourself gift ideas you might need some extra time up your sleeve. Plus the decoration ideas can come into play immediately to make your home festive and the like.
I will
be posting DIY gift and decoration ideas everyday for the next 12 days so watch out. It is going to get crazy. CRAZY.
Day one.
I am not
sure about you all out there but I have teensy problem when it comes to tea cups and coffee mugs. I have waaaay to many and my cup shelf is overflowing with them. If you share this problem then todays DIY gift may be a way for you to offload some excess mugs and give a lovely gift at the same time.
You will need
mugs and tea cups of any colour shape and size (though for this I like simple white), an oven and a nifty little thing called a porcelain pen. I used the
Pebeo
Porcelain 150 Bullet Tip in Anthracite Black. It was an easy nine dollars from Spotlight and they are available in a range of swell colours and a few different tip shapes.
The idea
is that you can jazz up any mug or porcelain cup with these pens to make something old new again. Recycling is the way people, don't buy things and consume more resources when everything we need for fantastic gifts is at your fingertips, or sitting in a kitchen cupboard as the case is here.
Take some
time before you dive in and draw onto your ceramics and find some designs that suit the cup and your style. I was going for a mixture of quirky and nature inspired patterns. I love how the moustache ones turned out- so fun and great for the fellas.
Your cups
need to be clean and dry as water doesn't mix well with the porcelain pens. Once I was ready to go I made sure I had plenty of time and some patience (a steady hand helps too) as it can be a bit tricky.
Once
your design is on the cup it will need to dry for twenty four hours before being baked, yes baked, in the oven for 35 minutes at 150 celsius. They get pretty darn hot in there so let them cool before touching.
It is so
satisfying seeing the cups finished. A few of my other designs are below. I love the idea of a matching cup and saucer and you could even add the gift recipients name into the design.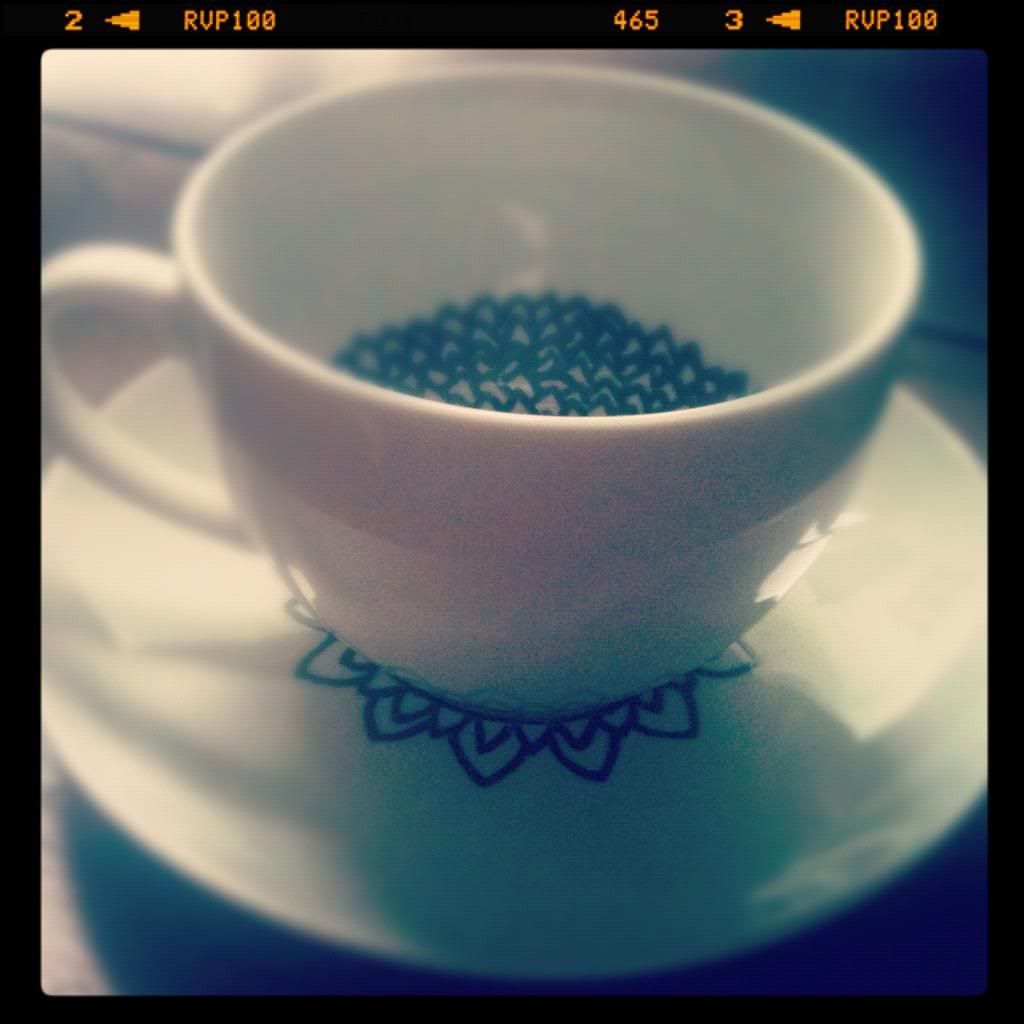 I have
a nice little collection going and will be giving them as little gifts for a christmas eve party I am having, but I think a whole set of different designs would be a great gift. All it cost me was nine bucks and some time, and even if I had scored the cups from an op shop the cost would not be much more. For me this ticks all the boxes- cheap, recycled, up cycled, cute, DIY, personalised and above all tells people you go to that little bit more effort.
Share this post with loads of people and tell me how great it is in the comments and a Pebeo Porcelain Pen will be making its way to your doorstep.
Adieu x