I woke
up one day and was overwhelmed by the space and clutter around me; I can't work in an unorganised space, and I am about to be very busy. So instead of having a little tantrum, I did something about it. Inspired by
Frankie Magazine
and their
Spaces
book I decided to work with what I have got and make my life flow a little better.
Behold
, the transformation that is my bedroom slash lounge room slash office. I am le'happy with the new arrangement. My cat, however, is not.
Before. (So Messy!)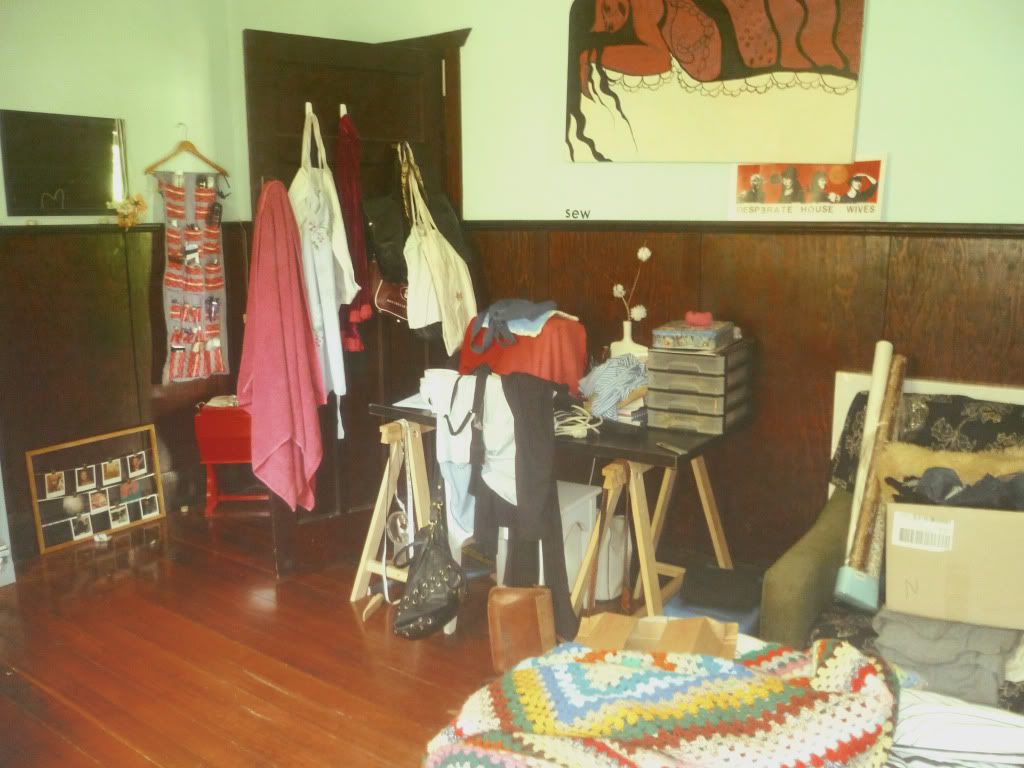 During.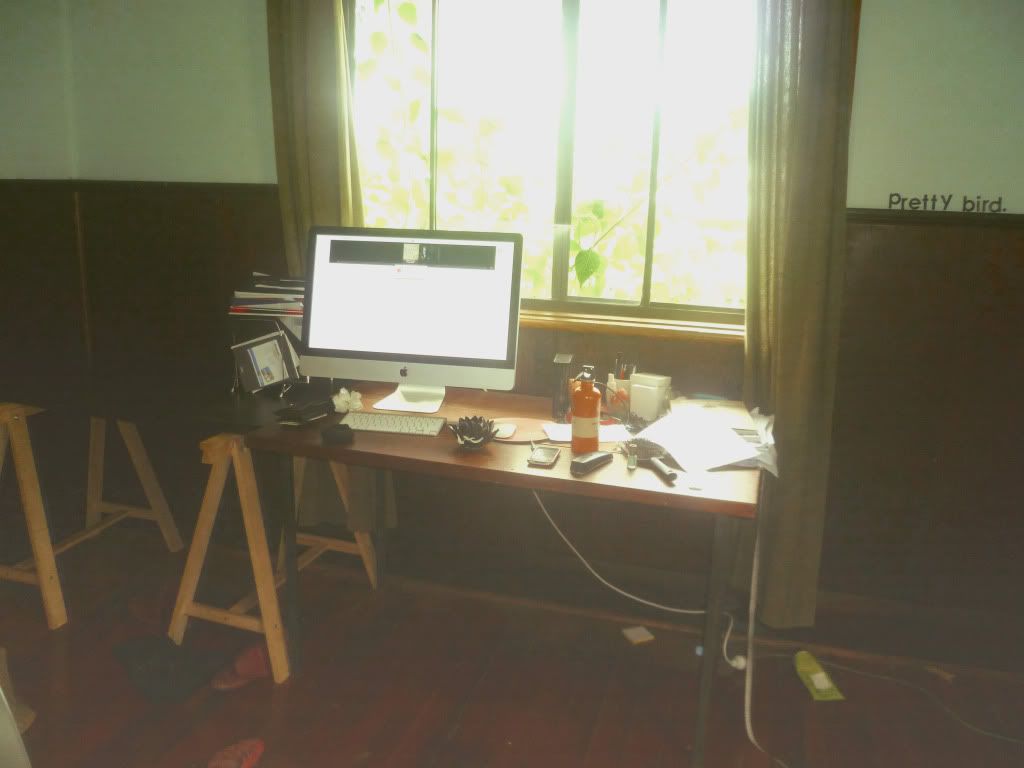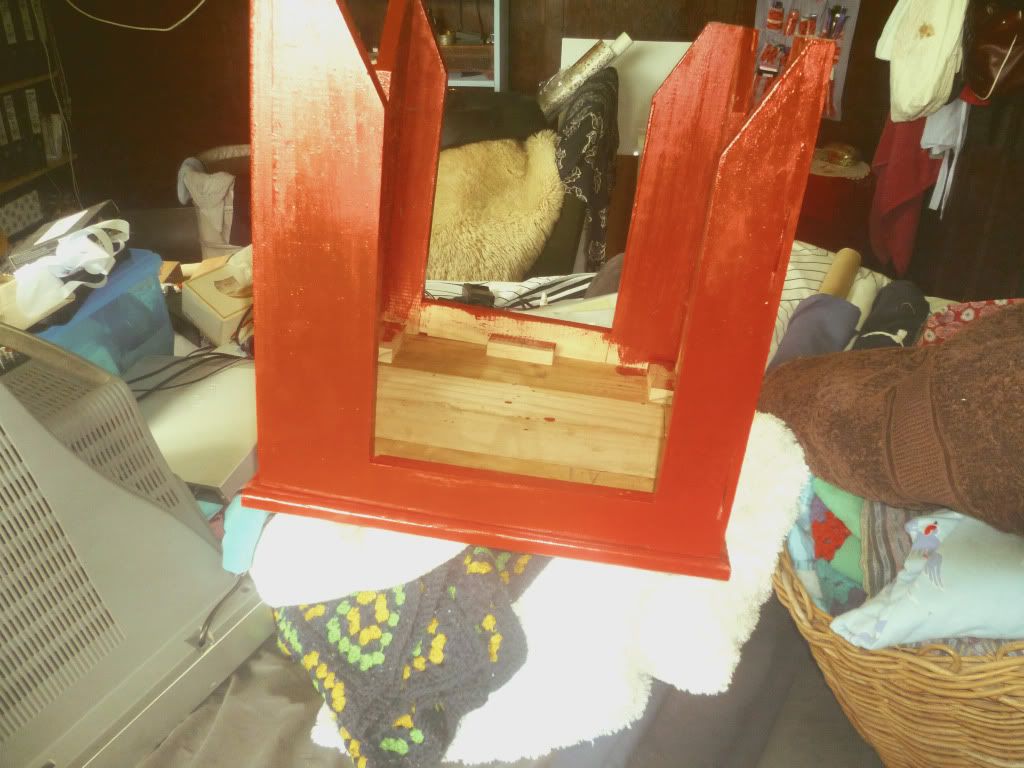 After.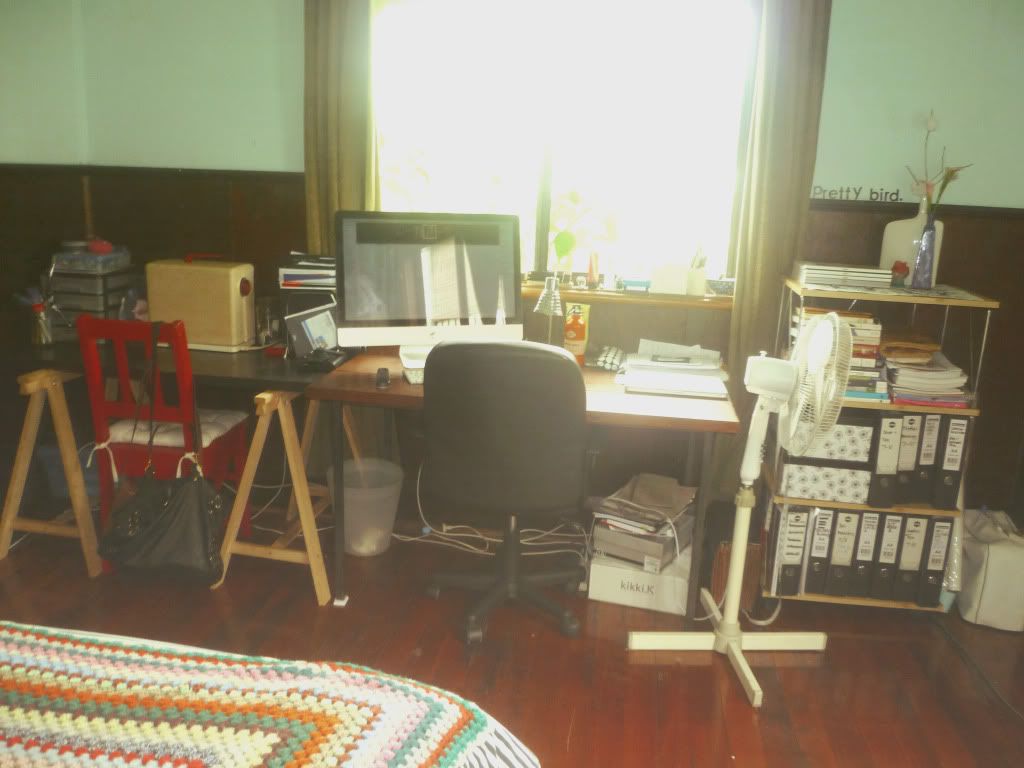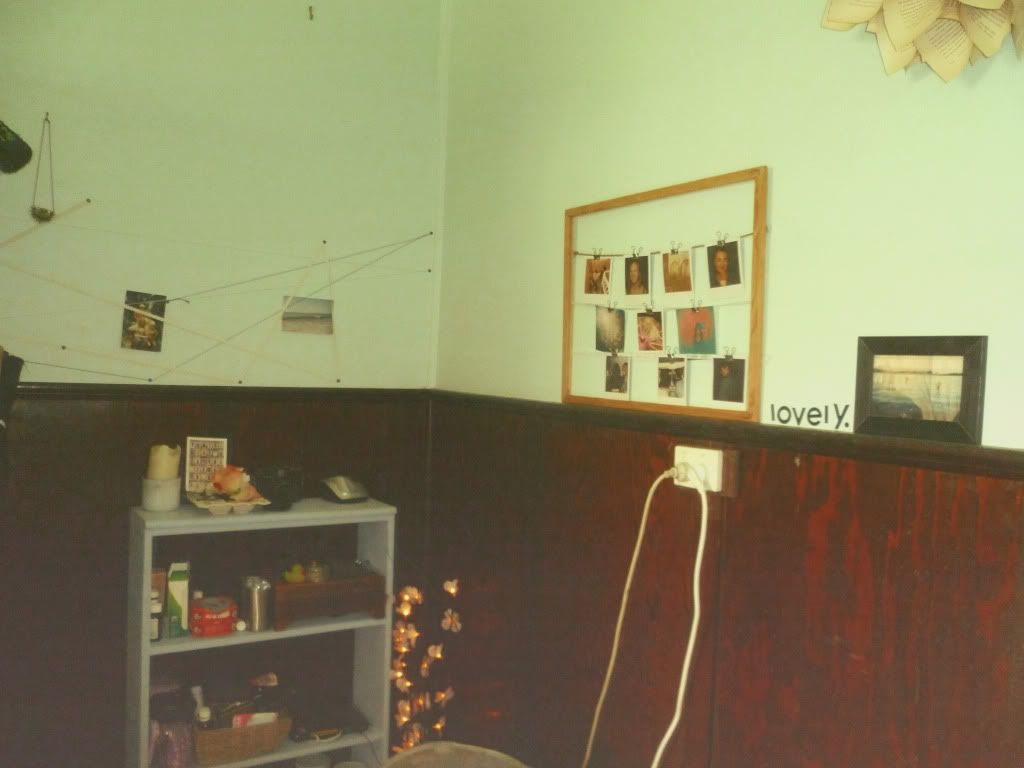 Do you need to reorganise your life? Let me know.
Adieu x
p.s Sorry about the poor quality of the photos; I keep imagining some kind person giving me a DSLR, but so far it hasn't happened.