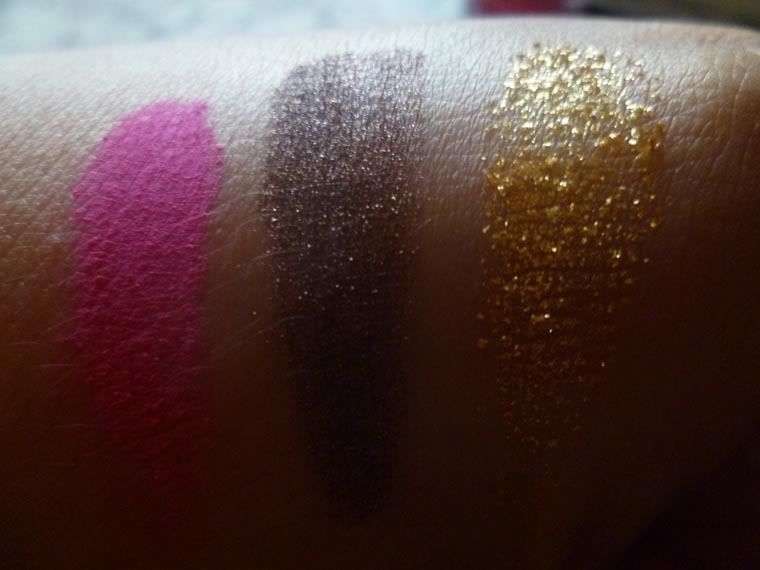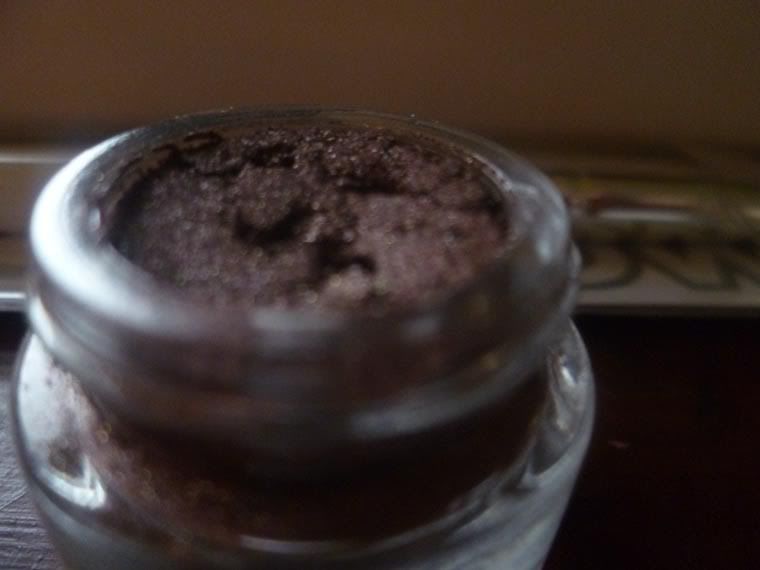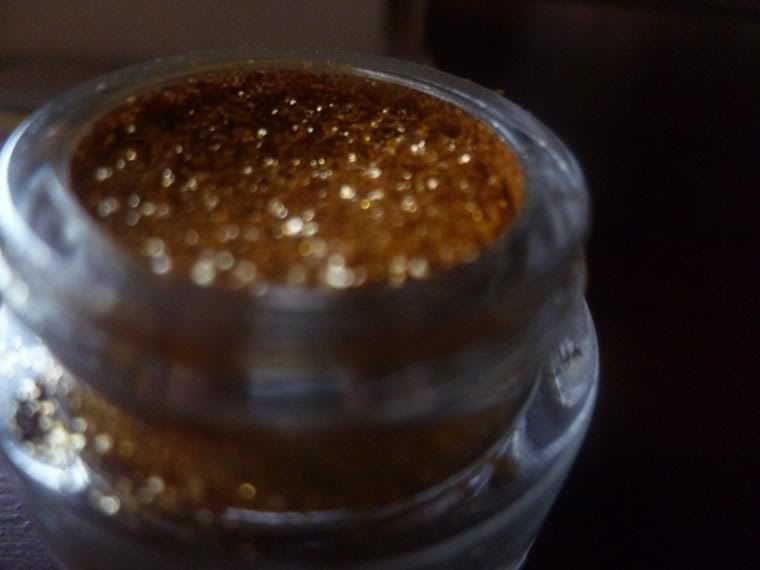 I have been meaning
to do this review for a while but it kept getting pushed back. I finished my university project yesterday so with some spare time I wanted to play with some pretty makeup. I ordered this
Models Own eye shadow pot trio in 'Party'
a few weeks ago from
ASOS
and since then it has sold out. However you can still get the individual pots in a couple of other colours from ASOS, though I am sure they are stocked elsewhere as well.
I'll
start with the
packaging
. It came in a simple white box containing the three eye shadow pots and a Models Own eye shading brush in white. The eye shadows themselves are in cute little glass jars with white lids that seal in the product very well. The three colours that came with my kit were espresso, neon pink and gold&gold sparkle. My favourite thing about the packaging? The way the shadows clink against each other (silly I know but it is a great sound!).
I have
used the shadows about four or five times now and I am generally happy with the results. The colours are very pigmented though because of the fine powder form you have to watch how much you load onto your brush as it can get messy.
Neon Pink
is a colour that really gets in your face. It is very very very bright and will only ever be used sparingly by me even though I love it. It goes on very smoothly and would blend well. The pigment is great- one application and it is nearly opaque. What I love most about this shadow is that it is completely, i'm talking not even a slight shine, matte. I am really liking the lack of lustre or pearl or glitter here and it is a welcome change. I would actually love this same shadow in a baby pink or a pastel peach, but as it is I will use it for a real punch of colour close to my lash line.
Almost
the opposite of this punchy pink is
Espresso
; warm and full of gold and silver flecks. I was hoping the colour would be darker than it is and with the lustre it looks much lighter still when applied. However I do think that for a shimmer shadow it can have a very natural look which is nice. I have used this as the darker shade in a smokey taupey natural eye and loved the result. It does need the addition of some black either in a liner or strong lashes to make it pop but this is an easy to use and easy to blend shadow that I will use a lot.
As random
as these colours seem together I think there is a luxurious feel to the set- all candy and chocolate.
Gold&Gold Sparkle
continues in that theme with gusto. I will admit that even though I don't wear gold clothes I love love love a gold shadow and have tried many of them hoping for the right feel and look. I am happy to say that this cheap as chips (well cheaper, really) shadow pot is my favourite by far. Most gold shadows have a creamy undertone to try and make them more opaque but I am not a fan of that look. This shadow is a combination of fine gold dust and larger gold particles. When applied lightly it has a chunky glitter but not glitter look that is very cool. However, if blended just a little, the particles flatten down to give an almost flawless non creamy metallic look. For such an inexpensive product the quality is amazing.
I haven't tried the brush yet,
as I already have too many in rotation, but having tried other Models Own brushes I am sure it will work well as a general shadow brush. It is soft and moderately dense and could work well as a blending brush if you needed it to be.
Overall these shadows are great; fun colours with good quality for the price point. A word of warning though- don't sneeze when using these or you will lose all the powder in an instant.
I gave in and signed up for
Glossy Box
so will have some more beauty reviews next week!
Adieu and stay pretty x