This recipe is a variation on one from
The Gracious Pantry
, such a great food blog, so do go check it out! The original recipe had lemon zest in it, but stupid me forgot to add it! The lemon does make them extra amazing so if you give them a go, don't get all dopey like me ok?
Also, I made an enormous triple batch because these babies tend to disappear quick and I wanted some to freeze. So please ignore the quantities seen in the photos!
You Will Need:
2 cups self raising whole wheat flour
1/3 cup desiccated coconut
1/3 cup chopped walnuts
1tsp baking soda
1 egg
1/2 cup honey
1/4 cup olive oil
3/4 cup water (or milk if you like)
4 tbsp lemon zest
1/2 cup unsweetened apple sauce/puree
1 tbsp coconut oil (this is optional, but like I've said before this oil is soooo good for you!)
1/2 cup raspberries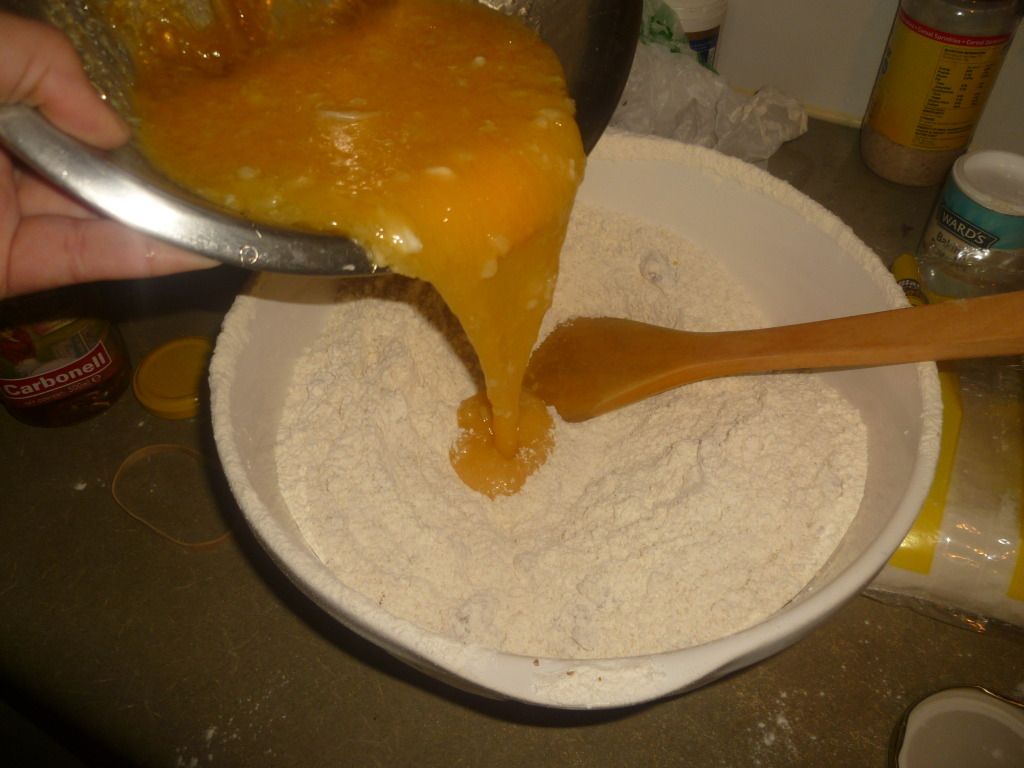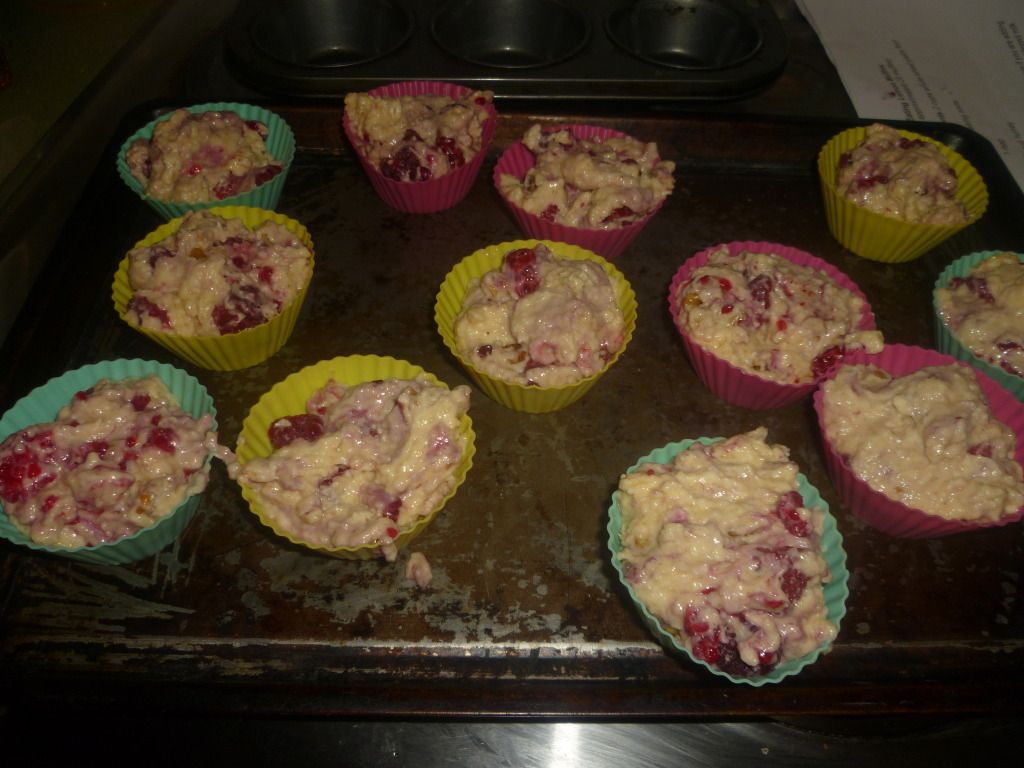 Pre-heat oven to 180 Celsius
Combine dry ingredients in one bowl; feel free to sift the flour.
Combine all wet ingredients.
Add wet to dry and mix well.
Gently stir in raspberries
Spoon mixture into muffin pan or individual patty pans
Bake for approximately 20 minutes or until browned and cooked in the centre
I've also used this same recipe to make a loaf and it turned out just as yummy. I love these because they are low in sugar, low in fat and high in goodness.
Got any yum recipes or healthy eating blogs I need to check out?
xx Samantha Alice