So I am nearly down to the 3 month mark for my London move and am starting to have a think about some of the practicalities. I finished paying off my ticket to day (freaken yay!) so now all I have to do is save like crazy and get on the plane! Oh and sort out things like a bank account and a UK phone number all all that other stuff. My lovely blogger pal
Made
is leaving for the UK in 20 days and I thought it would be good to chat to her about the move as I will be in her position in no time at all!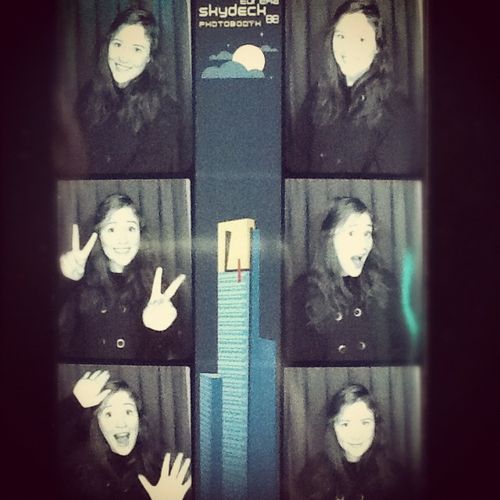 1. So you are off to the UK; what takes you there?
I'm very lucky to be able to go on exchange to the University of Leicester for 12 months through my home university, Deakin University. After going to an information session in March 2011, I realised just how much of an amazing experience living and studying abroad for a year would be, and so I embarked on a crazy 18 month journey of paperwork, saving money and researching my new home!
2. What makes you want to experience living in England?
For many years I've dreamed of making the move to the UK, for several reasons. I'm currently studying journalism, and have always been a massive fan of any comedy show, documentary or panel show that comes from the BBC, and I've always harboured a desire to one day work amongst the BBC elite. I figure that my living and studying in the UK for a year might give me the upper hand one day if I do decide to move back and try cutting my teeth in the media world of London. I've also got a bit of a romantic notion of the old country; green pastures, tree-lined laneways, the craggy mountains of the north, and the oh-so-cute accents of the local boys. I'm hoping to fall in love with the people and the lands of Britain!
3. What has been most challenging about organising the move?
All the paperwork! The fact that I'm staying in the UK for more than 9 months means that I have had to undergo quite a long and tedious visa application process, although being an Australian (and part of the Commonwealth) has helped a lot. Trying to juggle two jobs, full-time studies at university, living alone in the city and attempting to keep a social life whilst saving for this trip has also been stressful. But that said, one of my dearest friends Tara is coming along with me on exchange to the UK (although she is going to a different university) so we've both relied on each other quite a lot through-out these last few months. We both check in on each other frequently and set aside time to see each other socially without mentioning work, saving or how far away our trip was!
4. Now that you have less than a month until your departure, what have you still got to do?
I'm pretty organised at this stage, which is a great relief! According to my To-Do List, I've still got to go to the dentist, enrol for voting, organise my banking details for the UK, put all of my belongings into storage and pay a parking fine. After that I'm pretty much ready to board that plane!
5. The flight to England is epic and long. How do you plan on entertaining yourself and not going stir crazy?
I've been asking myself this question a lot lately! I've only been overseas once (to Japan in 2007) and that was the longest 11 hours of my life! This time I'm planning on filling up my iPad with plenty of books, movies and heaps of episodes of my favourite TV shows. Again, I'm lucky that I'm travelling over with my friend Tara, and I'm sure for at least the first half of the journey we'll be bouncing off the walls with excitement! However, when the energy leaves my body and the battery on my iPad dies, I'm planning on putting on some Ugg boots, having a strong Vodka and Tonic, wrapping my head in a blanket and getting some serious shut-eye!
6. What is your first port of call when you arrive in London?
Harrods department store. I'm packing pretty lightly heading over to London, and so we'll be spending the first day indulging in a little retail therapy: buying some nice winter coats, stocking up on some essentials, and treating ourselves after starving ourselves for over a year of any new clothes and nice things! After that though, I'm very keen to see London Tower, Big Ben, the Natural History Museum, Tate Modern, Hyde Park, Camden Market and the changing of the guards. I've got 14 days in ol' London Town, so I'm very keen to get out there, see the sights and begin my life in England!
7. What will you miss most about life in Australia?
I'm a country girl, and when I first moved to Melbourne, I missed the gumtrees, the wide open spaces, the friendly nature of the locals, and the security and sanctuary of the bush. This is something that I struggled with when I moved to the city, although now I love the big smoke! I think I'll miss being out bush the most. I'm in my element up in the mountains, or out on the farm. It is where I feel most as ease with myself. That being said, I've been dreaming so long of exploring the wild and misty moors of the Midlands, the White Cliffs of Dover, and the ancient mountain ranges of Scotland, so I think that I'll find myself a new home in the spirited land of England.
8. What will you not miss at all?
I'm very much looking forward to being 'the Aussie girl' at university. I'm a bit of a show-pony, and I love being unique, so I'm looking forward to standing out a little bit and being an international student. I won't miss just being an ordinary girl wandering around Melbourne!
9. What do you think will be the biggest adjustment in your life in England?
I think that the biggest achievement of my life has already passed: I've managed to spend the last year or so working two jobs, renting a house in the city, going to university full-time and being a high-achieving student (gloats!) making incredible friends all while saving for and organising the trip of a lifetime. I feel like I've grown so much in the last year, and whilst it has been hard, I feel like I can do absolutely anything in life, and I'm confident that I will thrive in the UK!
10. How are you planning on spending Christmas away from your family?
I haven't actually thought about this that much. I'll be away from my family for the first time for Christmas, as will my friend Tara, so I'm assuming that we'll both make a massive batch of egg-nog, Skype our families, get drunk and enjoy each others company. That being said, I'm sure that by then I'll have met some amazing fellow international students who, like me, will be away from their families for Christmas, so we'll keep each other company through-out the festive season. I'm actually really looking forward to have a white Christmas. I really want to get a knitted festive jumper and play in the snow! I'm so excited!
Thanks Made! So jealous of you leaving so soon but I wish you all the best in your adventures!
xx Samantha Alice