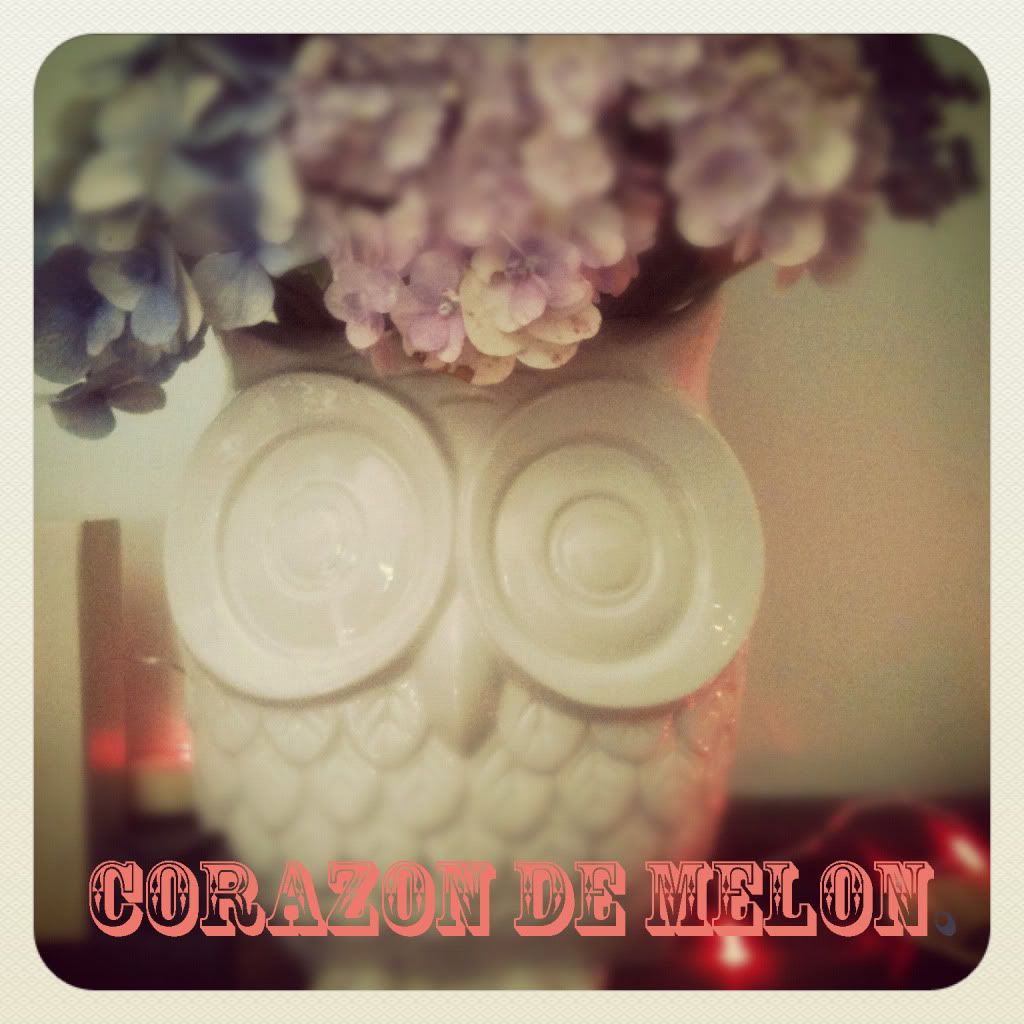 Since
starting this site in late November I have experienced something truly amazing and special. Not only has it been an outlet for the creativity I have felt bursting from me for sometime just looking for a place to land, I have been blessed to call myself a part of a community.
The blogging
world stretches across this big blue globe, and from London to New York there are amazing people sharing little pieces of their world, online, everyday. It would be entirely possible for such a geographically disjointed group to be some what isolated and isolating, but it is not so.
The
lovely generous people I have connected with in this short month have been welcoming, encouraging and just all round nice. I have not seen a bad word said about anyones work. The sheer fact that people are willing to take time out of their day to offer words of praise to someone halfway across the globe, who they neither know nor owe anything to, astounds me. And each time I receive a kind comment from a perfect stranger I feel myself smile with my whole body.
I had felt
, since losing touch with some close friends in the last two years, that generosity of spirit was just not around anymore. I was wrong though. Bloggers, and in particular those lovely fellow IFB boys and girls, have welcomed me and many more like me. It could be competitive, this blogging thing. There are probably millions out there, all trying to leave a mark in this digital world, but it is far from cut throat.
So
, in the spirit of saying thank you to the IFB community for supporting le'LOVE, and to in fact
share
the love, I wanted you to meet my new blogging friend. This weeks
IFB project
asked us to feature a fellow blogger and I am excited to introduce Jaqueline from
Melon Heart
; a Miami girl with a rocking blog and some cute style to match. I asked Jacqueline about her little blogging life, and this is what she told me.
Samantha: What makes blogging so fun and important for you?
Jacqueline: Blogging is this glorious mixture of photography and writing; two things I love to do! On top of the fact that I get to combine two things I love, I get to write/take pictures of whatever interests me! If I think it's beautiful or interesting I get to share it with the people who visit my little blog. There is no down side to this :)
Samantha: Tell me about what kinds of fashion we might see in your neighbourhood.
Jacqueline:I live in Miami, so fashion here is very "urban" and most girls show a lot of skin and wear very form fitting things. Others wear very summery flowy dresses and sandals are a year round staple. I dress very differently than most people here.
Samantha: Tell us about your blog 'Melon Heart'
Jacqueline:My blog is basically my own style journey. I tend do go through different phases in my style and my blog is my way of documenting a way of combining all of my varying tastes in clothing and accessories. I feature artists that inspire me, things I find beautiful, recipes, music and I do lots of outfit posts!
Samantha: What was your first ever blog post about?
Jacqueline:My first blog post was a little introduction. My family had just sold our summer home in the Keys and I had spent the last day out in the sun and enjoying the last drive home. The sky was grey and moody as I got closer to Miami and I thought the colors were beautiful so I snapped a picture of it.
Samantha: What are your most important blogging milestones?
Jacqueline:My second day of blogging, I was on Elizabeth's blog (Delightfully Tacky) and I saw that she and Teika (Selective Potential) offered an e-course for new bloggers. It was the best investment I've made for my blog. It helped me really realise what I wanted to do with my blog and how to organize it. It also helped a tonne with the layout and content. My blog changed 100% for the better that day!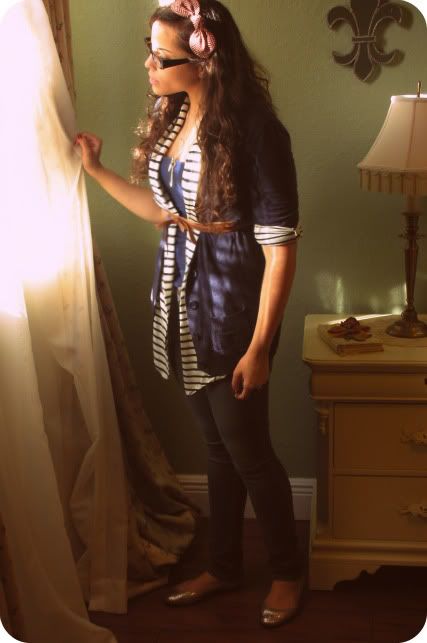 Samantha: Why do you think bloggers are awesome?
Jacqueline:The bloggers you follow become your friends in a way. They are people who share their experiences with you and teach you things you want to learn. I believe when you follow a blog it's because you had an "she does/likes that too" moment while reading. Having that moment in real life is what creates best friends. Having it over the Internet creates the same sensation I think.
Samantha: What do you hope the future of your blog will look like?
Jacqueline:I hope that someday I can say that I helped inspire some wonderful readers to be brave with their fashion and to feel confident. I hope to collaborate with other bloggers and maybe host some kind of an event once my blog is more established.
Jacqueline
will be doing a guest post next week (how exciting!) so I hope you will all check out
Melon Heart
and come back and visit next week.
I am
still learning; le'LOVE is absolutely a journey and it is so nice to know there are others out there on the same road. I am sure Jacqueline will be one of the many fab bloggers I get to work with in the future.
Have
a blogging friend you think I need to see? Post the link below and I promise to share the love.
Adieu x