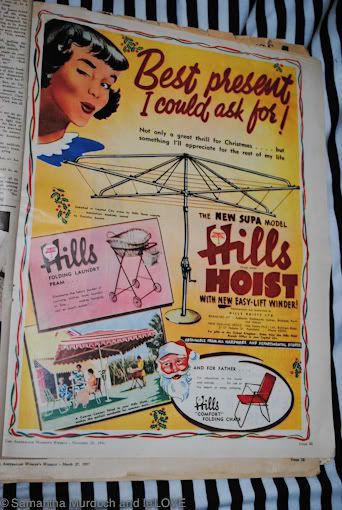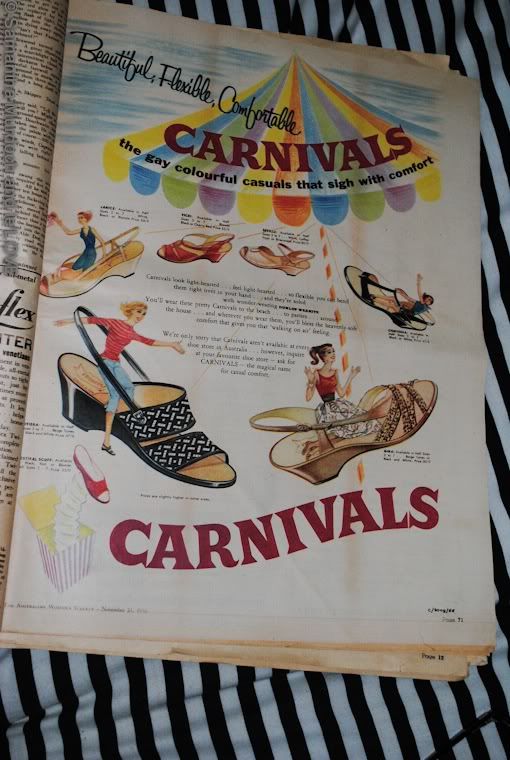 If you follow me on
Twitter
you might have seen my recent post about reading a vintage Australian Women's Weekly magazine. I am so enraptured by this glimpse into the past that I couldn't resist sharing these fading pages with you all.
How
fantastic
are these advertisements? I am a Madmen fan and these images are so very Madmen (albeit an Australian version) My favourite is the Carnival shoe spread- teeny women sitting in their shoes that 'sigh with comfort'. Magazine layouts are so slick and produced these days, I love the imperfections here. If you don't already know it, I am a total graphic design nerd, and some of these fonts and compositions are making my typesetting heart skip a beat.
I have a stash of images from this 1956 Australian Women's Weekly that I will be posting over the next two weeks. Most of the features in the magazine relate to the Melbourne Olympics which were about to be held here, so I think it is fitting that I unearthed this collection before the London Olympics later this year. Wait until you see the fashion pages; they are mind blowing and hilarious.
xx Samantha Alice