So Christmas eve is tomorrow for us here in Australia, so I just wanted to share my Christmas plans. We always have such a relaxed Christmas day that usually involves a swim in the river or at the beach and maybe watching a film. This year we are having a little shindig the night before so I will be making an effort to look nice.
Wearing:
Lovely
blue rayon drape dress, black blazer (of course), hot pink flower garland in my hair, tan plaited belt and tan leather sandals (not pictured).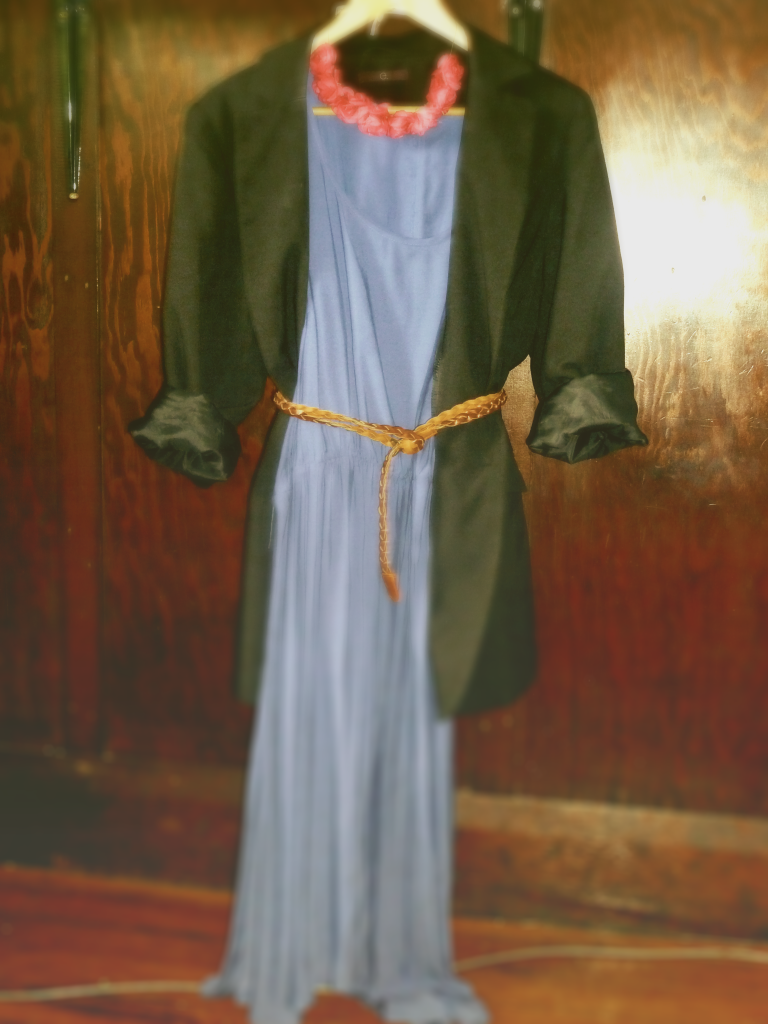 Doing:
Christmas
Eve party; relaxed gathering of lovely people. I am sure there will be some lovely cold beers and maybe some ginger and mint punch as well.
Eating:
Thai rice noodle salad
Roast turkey (I feel so American!)
Ham off the bone
Italian bean and potato salad
Sugar free apple pie
Fruit salad
AND my Italian friends who have a homemade gelato business will bring some chocolate, raspberry and pistachio gelato. It is so good that I will probably break my no sugar rule!
I Just
wanted to say thank you for all your support and amazing comments, I am having so much fun with this blog and hope it can continue!
I hope you all have an amazing Christmas with great people and yummy treats, and I will be back posting as of tuesday next week.
Adieu x