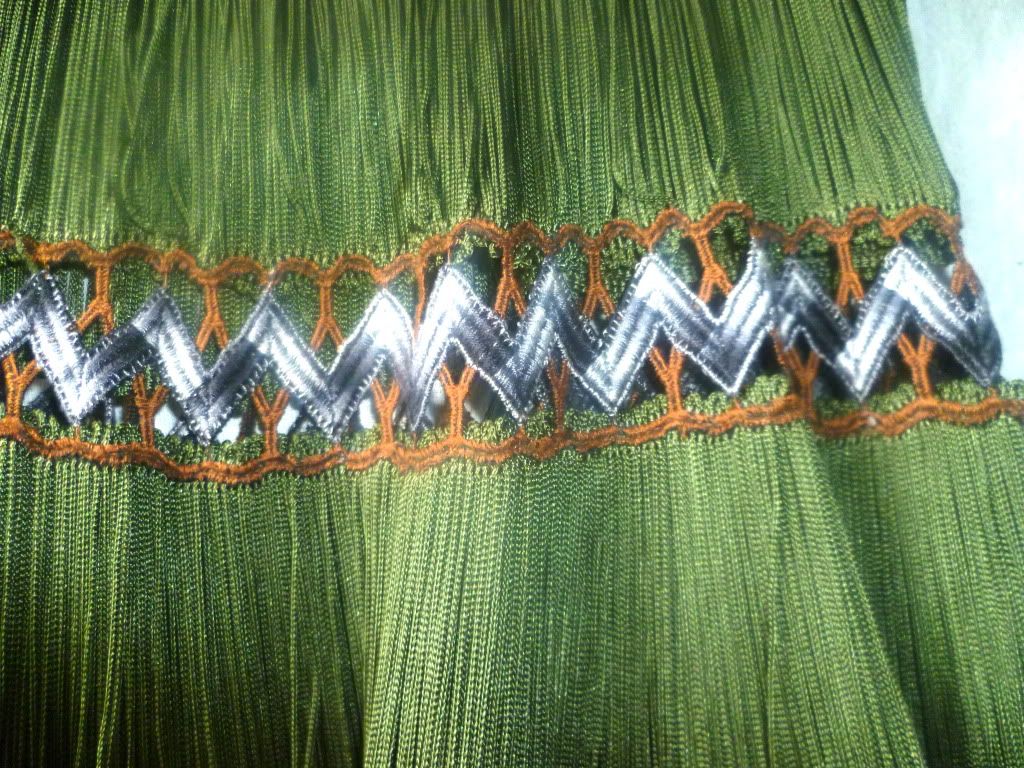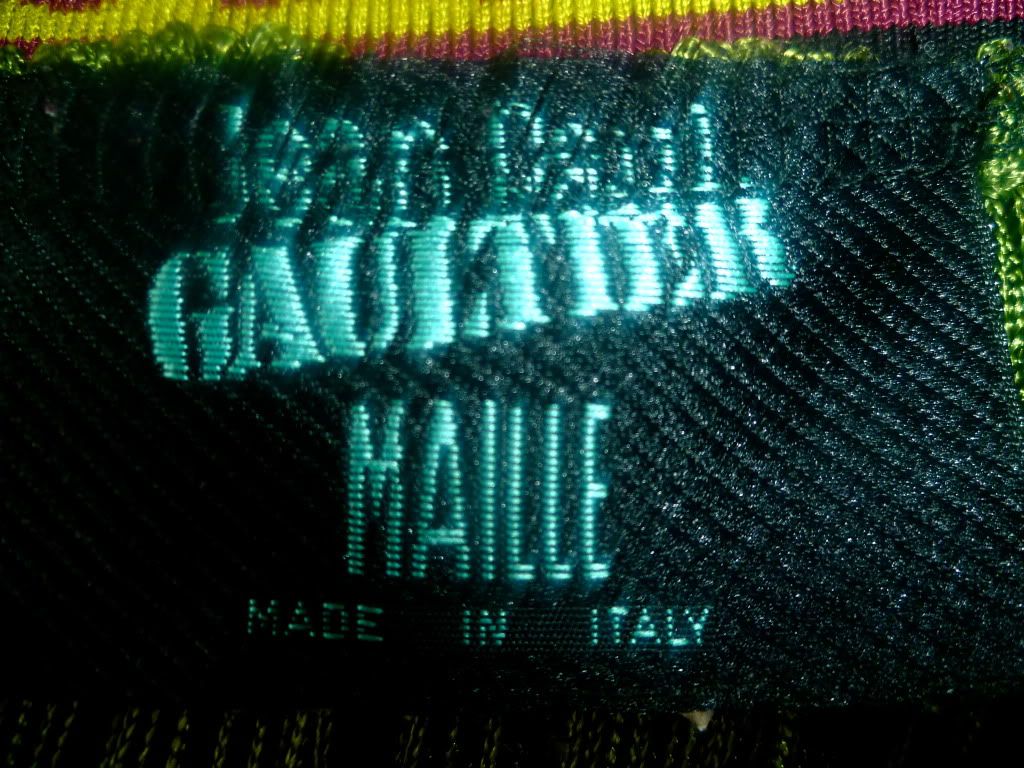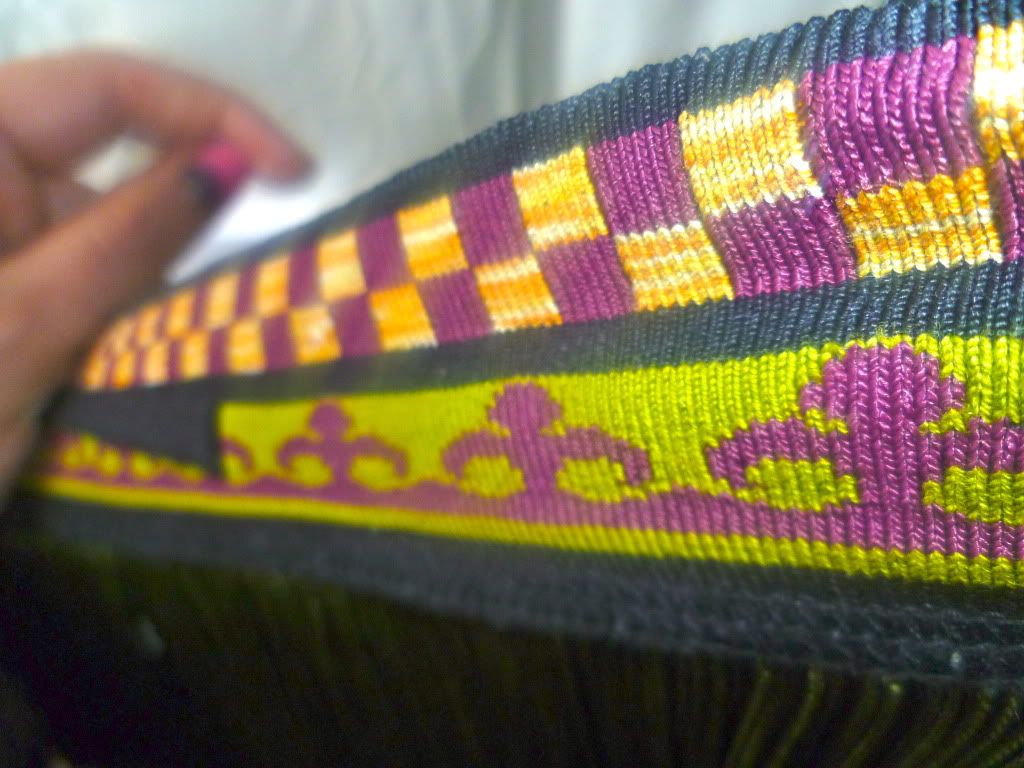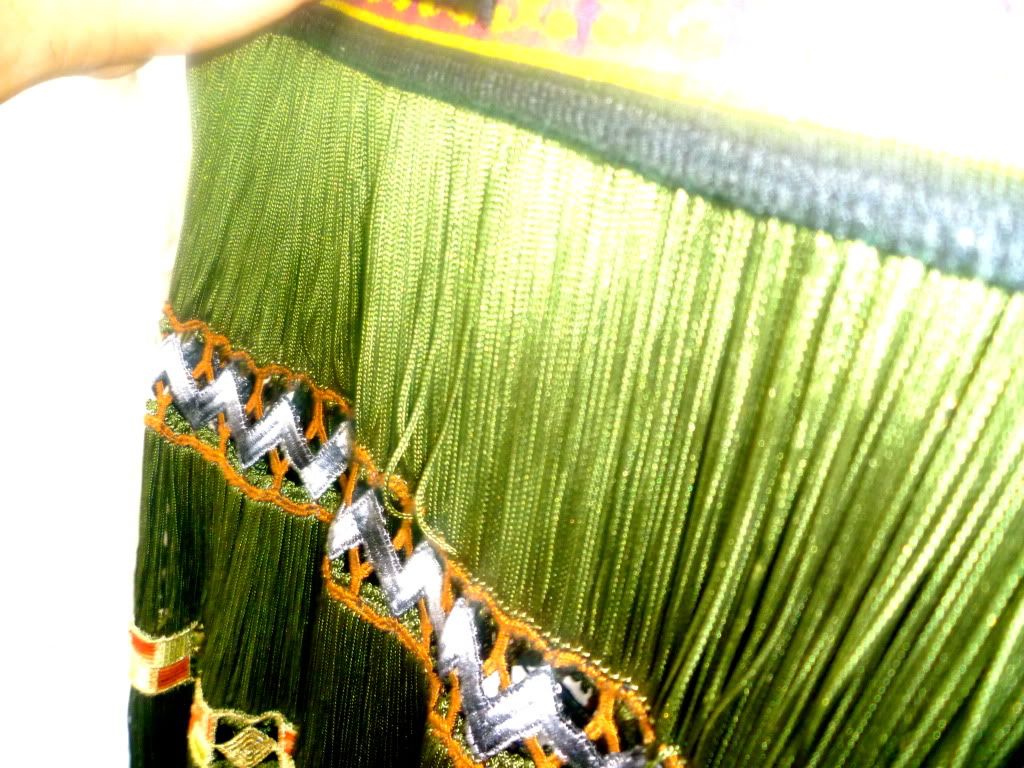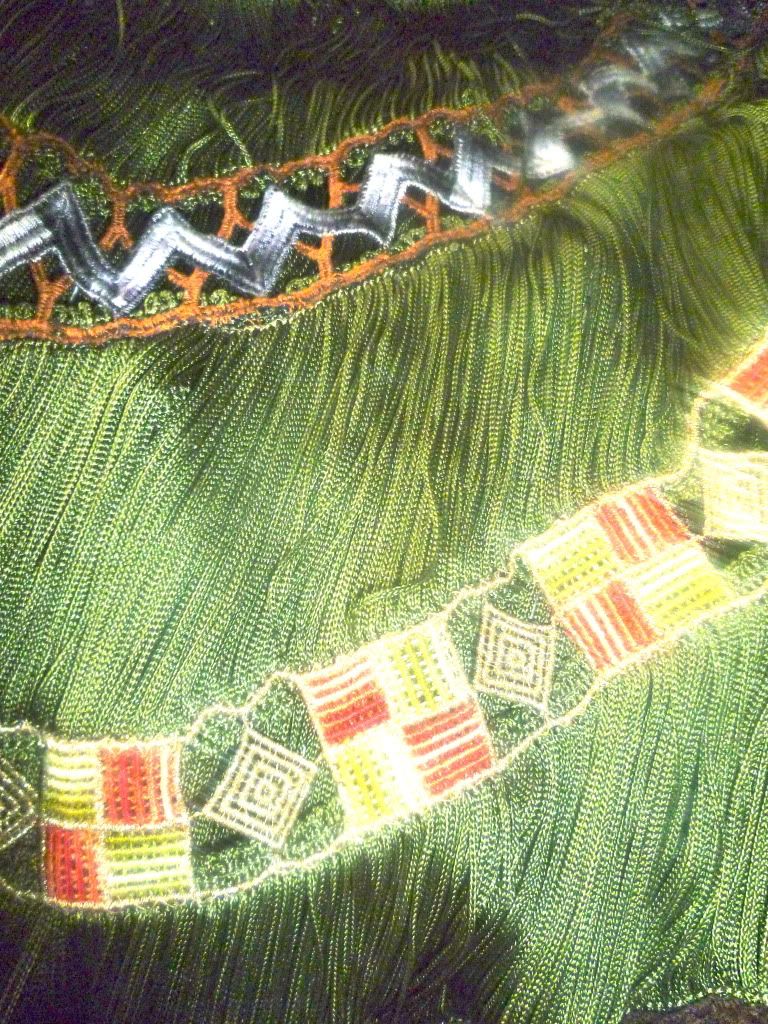 I am
lucky enough to own this truly gorgeous (and tiny!)
John Paul Gaultier
Maille Femme olive green fringe skirt, circa 1990s. I am not entirely sure when it was made but my Mum acquired it sometime around 1993.
A close
friend of the family worked with Tina Turner as her wardrobe and costume manager and was always bringing these awesome clothes for me and my sister to use as dress ups. We would be getting about in John Paul Gaultier skirts and D&G leather jackets. I went to a school dance once, I must have been about 10, and I wore a black leather pencil skirt and a red biker jacket, all ex Tina Turner costumes. I must have been quite a sight.
Who
knows what happened to the other treasures; if I had been old enough and aware that they were more than clothes, I may have made sure we kept them. As it stands though this is the last remnant of my outrageous childhood dress ups. I will keep it forever despite it's 12 inch waist. I think I will make some effort to keep special pieces because we never know what value they might have in the future.
Do you have a special piece hiding away in your closet? Some special vintage item with more value than the price tag? Tell me about it.
Adieu x