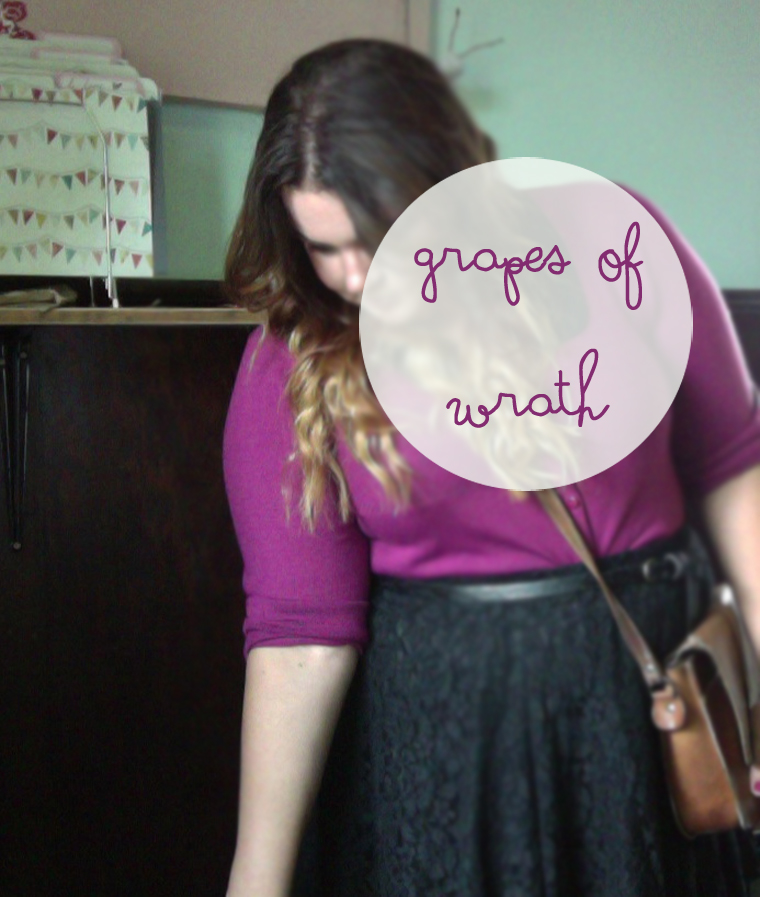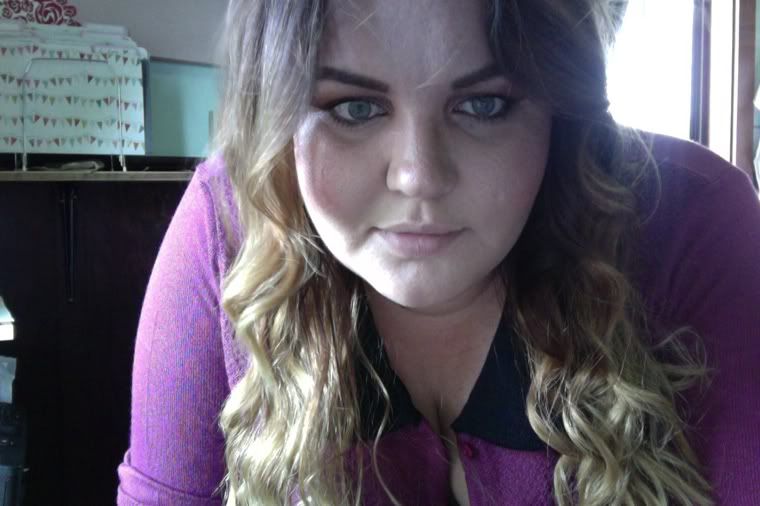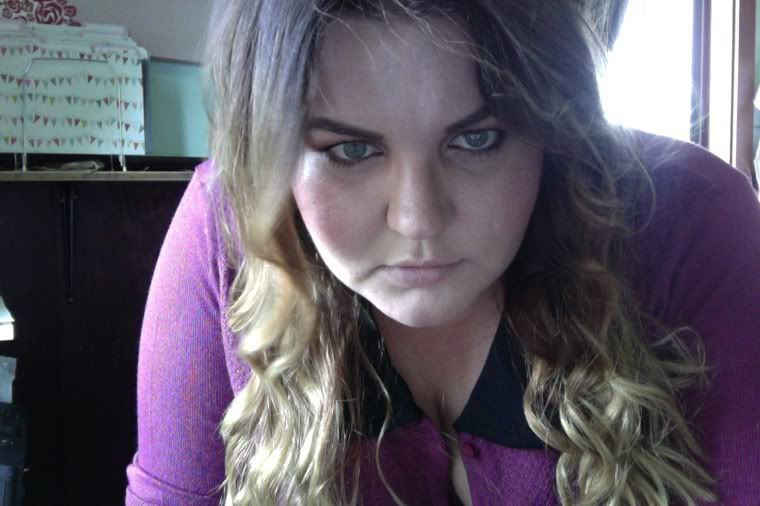 As our Summer draws to an end (who am I kidding, we barely had a Summer this year) I am excited about busting out some new looks. I have never been a fan of those classic Autumn colours like maroon and rust, but this year I am going to give them a second go. I got this cardi from ASOS a couple of weeks ago but it has been a bit warm to rock it. I love the dark pink colour but the fit and quality aren't the best. The knit is very thin so just kind of hangs there; I should have got a smaller size I think. I love the collar and think I will venture out into pan collars a bit more in the future. The skirt is a black lace full circle one that I made years ago.
I am slightly freaking out about a big day on wednesday (I promise to share after the fact!) so it was good to have fun with some photos and take my mind off it. Every time I think about it I get total stomach swoops, but don't worry, it is a good nervous and I am super excited!!
I am in love with my new hair! It is much blonder even if it isn't really showing in these photos, and the lighter colours go much higher. I am also obsessing over my new curling wand (how have I not owned one of these before? Best invention ever). I will review the wand soon so stay tuned.
xx Samantha Alice
P.s I am going to try super hard to bring you some more craft DIY ideas in the next 2 weeks.