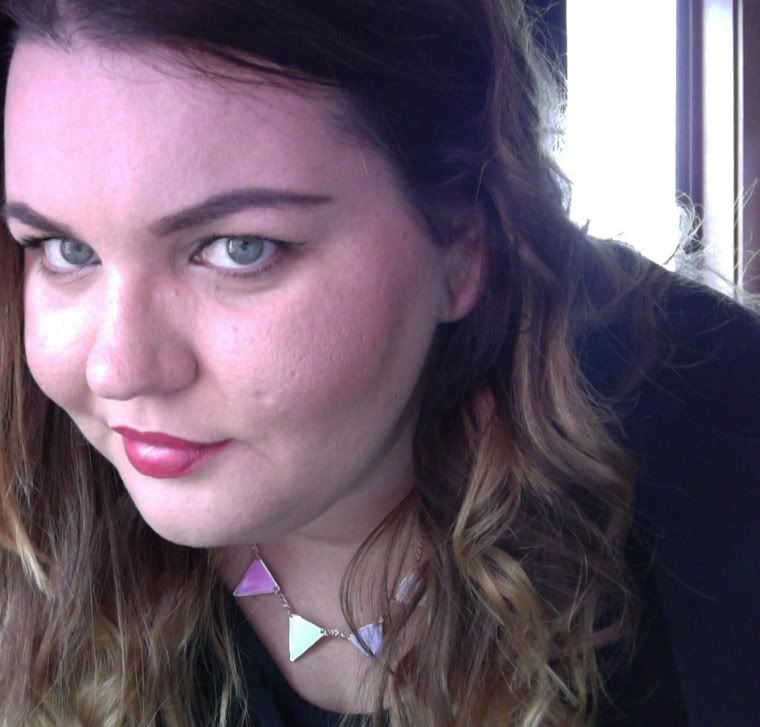 So I have been pretty slack on the outfit post front lately. I just haven't been feeling it, you know? Plus I hate half my wardrobe and the other half you have already seen. I got this this simple top from ASOS in the post this week and I love it. It has a stretch back and a woven front so hangs beautifully-it will definitely be one of my staples for my up coming prac, which, incidentally, is less than a month away. All I can say is eek.
The skirt is an oldy, well last year old, from Kmart, and I haven't really worn it much. It is hard to find things that go well with it but I think this top works well. The necklace, be still my bunting loving heart, is also from ASOS and although it is shorter than I'd like I still love it.
Also, I have made a pact with myself that I will only do one London related post a week. If I don't follow this rule, it is all you will hear about and I'm sure that you don't come to hear about my moving plans (however exciting and life changing they may be!)
I am off to write an essay (eww) and start work on a new Photoshop tutorial (yay) and work out the logistics of a little surprise.
xx Samantha Alice